Bundle Up For Winter

and get 20% OFF on my 3 winter courses

If you've grown up in a four-seasons climate, as I have, snowy winters can be the most beautiful time of year. I don't just "cope" with winter, like some do. As a painter and sketcher, I actually love winter, and welcome freshly-fallen snow as an opportunity to capture its seasonal magic in both urban and country settings.
Of course, even if you're not born and raised in snowy climes, it's hard to deny the pictorial wonder that descends over our part of the world each year.
And so, to celebrate and share my magical Canadian winters, I'm now bundling my three online winter courses at 20% OFF the regular price.

Bundle Up For Winter includes: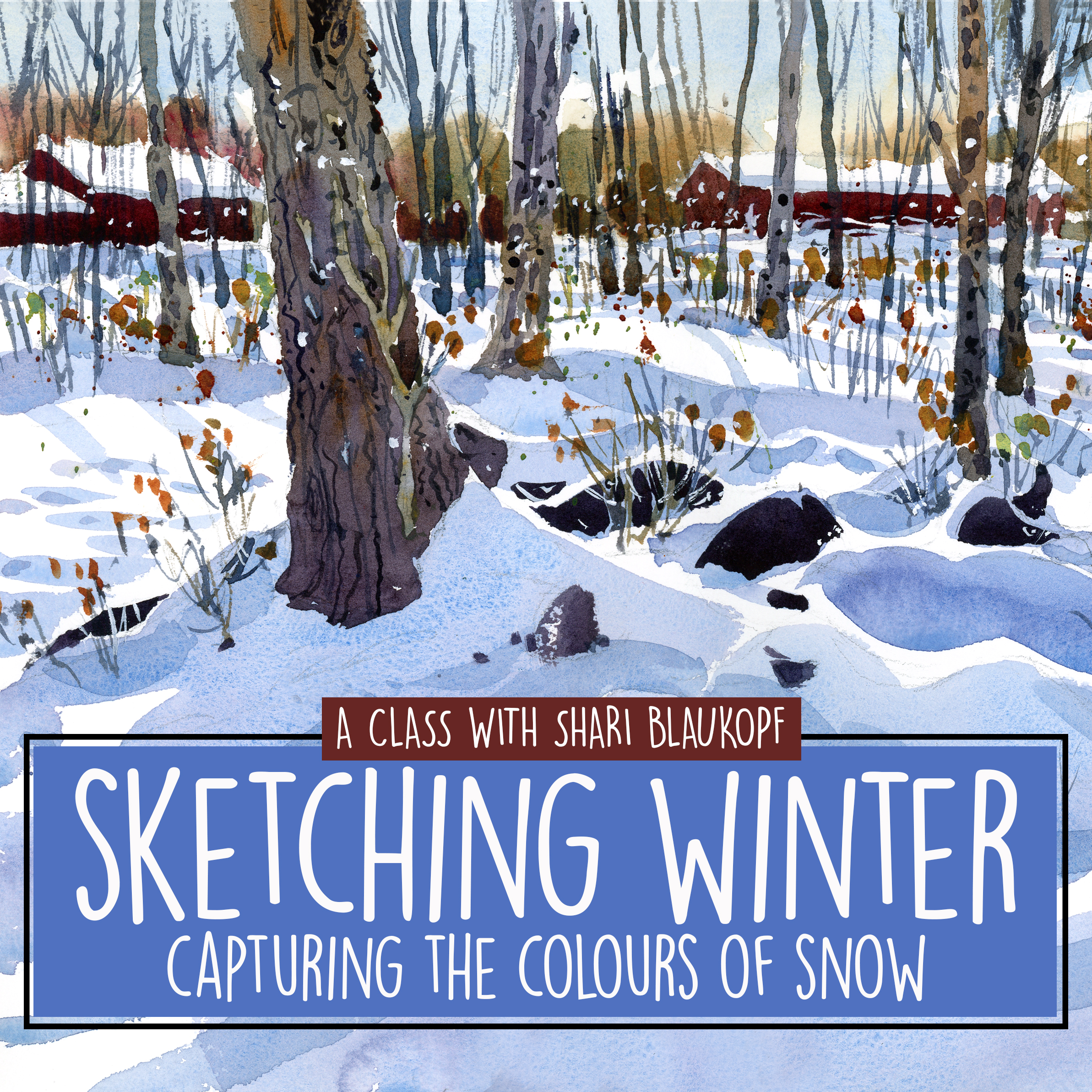 Sketching Winter:
Capturing the Colours of Snow

I'll show you how to:
Plan your lights and darks before putting brush to paper
Contrast warm and cool colours to convey distance and add variety to monochromatic scenes
Mix my favourite triad of pigments for painting shadows on snow
Use design techniques to strengthen and simplify your composition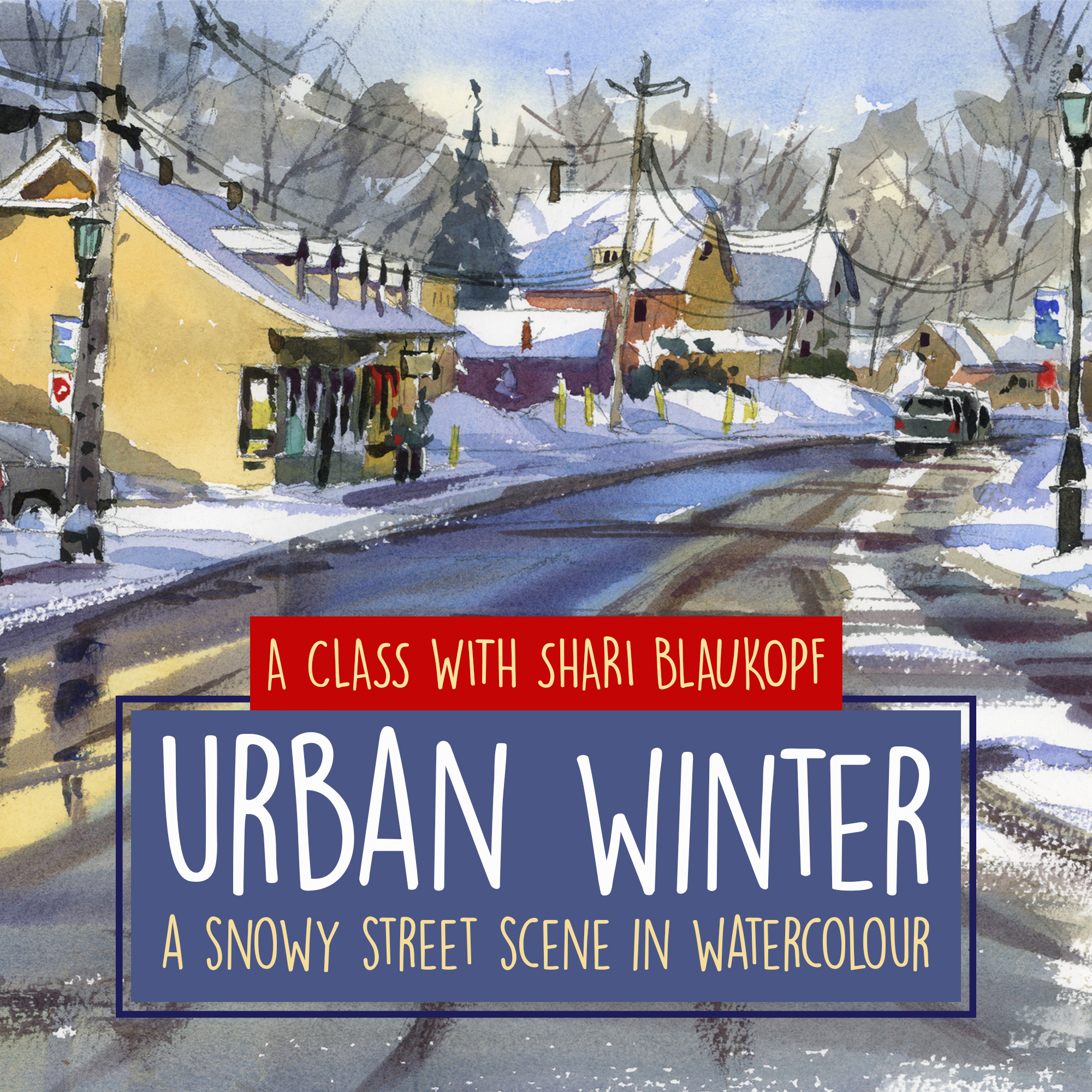 Urban Winter: A Snowy Street Scene in Watercolour

I'll show you how to:
Analyze the composition and take your time planning and drawing in pencil
Choose a harmonious colour palette that's perfect for a sunny winter day
Paint the big shapes first and save the details for last
Identify problem areas and practice them first on a separate sheet
Use a wet-in-wet treatment for reflections and snow on a winter road

Three winter courses. Yours forever.
Best of all, each course included in Bundle Up For Winter is yours to keep and watch as often as you like. You can paint along with me. Pause, go back and re-watch any section. And then refresh your skills year after year. 
If you love learning as much as I enjoy teaching, the Bundle Up For Winter trio of courses may be right for you.
So make yourself a hot chocolate and enjoy the winter…wherever you live!

Frequently Asked Questions
How long will I have access to these courses?
Once you sign up, the courses are yours to watch as often as you like.

Who are these courses for?
These are beginner/intermediate level courses. You should have some basic experience with drawing and watercolour.

What tools will I need?
We'll cover drawing and painting tools in some detail at the start of each course, and you can download a list of materials.

Will I have access to all the lessons at once?
Yes, once you register you'll have access to all the lessons so you can start learning, drawing and painting immediately.
How do I find the courses I am enrolled in?
Go to the top of the page and look for the "My Courses" tab. All the courses you have registered for are right there.

Have a look at my other courses!