Light, Colour, Shadow:
The Essential Triad for Watercolour Sketching
A Shari Blaukopf online sketching and painting course
Light, colour and shadow are the three essential elements for creating an exciting watercolour sketch. That's why it's always a good day for me when the sun is out. Because sunlight gives form, volume and contrast to every object, and makes every scene more vibrant and alive.
Like I said, when the sun is out, that really is a good day. Because then I can capture the full play of light and shadow in my sketchbook. 
In Light, Colour, Shadow: The Essential Triad for Watercolour Sketching, we'll go through all the steps I use when I'm sketching on location on a sunny day. I'll start by analyzing some sunlit scenes from my sketchbooks. Then we'll paint shadow patterns on various wall surfaces. From there we'll move on to how light and shadow look on three-dimensional urban subjects. And finally we'll paint a full scene in sun, using some of the techniques we learned in previous exercises to create a sparkling sketch.
I'll give you the same reference images as I'm using, so you'll be able to draw and paint right along. I'll also share my favourite mixes for bright and fresh shadow colours. And when you're done, you'll feel confident going out on a sunny day to sketch your own lively scene. 
If you love to sketch in watercolour and want to infuse your scenes with light and colour, this course is for you. In this class you'll learn:
How to use lights and darks effectively to make sunlit scenes come alive
How to use shadows to give form to subjects
The best colour mixes for subjects in sun and in shade
How to mix your own glowing shadow colours rather than using diluted blacks or pre-mixed greys
The most effective water-to-pigment ratio for painting shadows
This course includes:
Seven full-length video demonstrations that illustrate key concepts
Downloadable reference images
A full list of materials
Check out what you'll learn!
Some of what we'll cover in the course: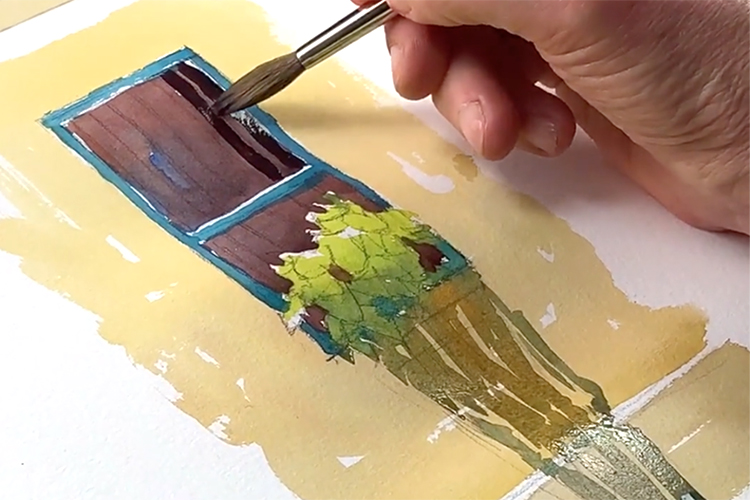 Rendering the play of shadows on two-dimensional surfaces such as walls
Includes five exercises to get you comfortable with painting shadows on textured surfaces.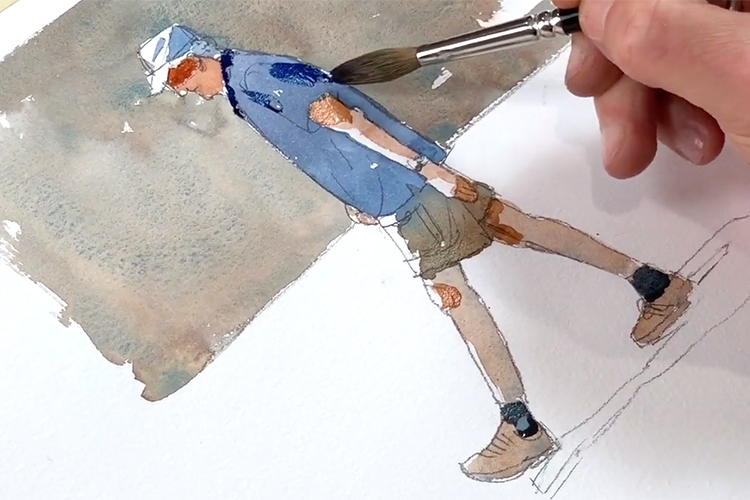 Gain confidence capturing 3-D subjects in full sun
Includes four demos with quick techniques for fresh urban scenes.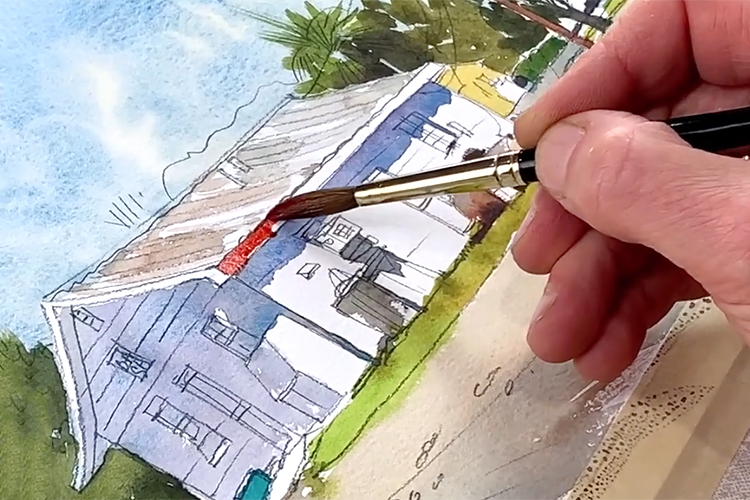 Integrate all you've learned into one sunlit scene
Includes a full-length demo combining architectural and natural elements in sun and shadow.
FAQ
How long is this course?
It's a little over two hours in duration, broken up into 4 lessons.
How long will I have access to this course?
Once you sign up, the course is yours to watch as often as you like.
Who is this course for?
You should have some basic experience drawing, sketching or painting.
What tools will I need?
We'll cover drawing and painting tools in some detail at the start of the course, and you can download a list of materials. If you draw and paint in watercolour, you'll likely have all or most of what need among your art supplies.
Will I have access to all the lessons at once?
Yes, once you register you'll have access to all the lessons so you can start learning, drawing and painting immediately.
Check your inbox to confirm your subscription
Have a look at my other online classes!