Sketching Structure in the Garden
A Shari Blaukopf online sketching and painting course
I love sketching in gardens. But it's always more fun when the garden is complex and lively. Maybe just a little bit wild. 
In Sketching Structure in the Garden, we'll go through all the steps I use when I'm sketching on location, with ink and watercolour. I'll start by analyzing what makes a composition interesting. We'll map out the sketch in pencil. Add lively ink lines. And paint on fresh and bright watercolour washes to complete our sketch.
I'll give you the same reference image as I'm using, so you'll be able to draw and paint right along. I'll show you how I mix the brightest colours for flowers. Then I'll share my favourite mixes for painting trees and shrubs. And give you proven technique for creating luminous greys. When you're done, you'll feel confident going out into any garden setting to sketch your own lively scene. 
If you love to sketch in watercolour and want to add more colour and freshness to your work, this course is for you. In this class you'll learn:
How to analyze a scene and create a dynamic composition
The best method for painting a wet-in-wet sky
Eight tested and proven recipes for more varied foliage colours
Colour mixing techniques for brights and neutrals that you can apply to all your sketches
How to use darks effectively to make impactful sketches
This course includes:
Full-length video demonstrations
A downloadable reference image
A full list of materials
Check out what you'll learn!
Some of what we'll cover in the course: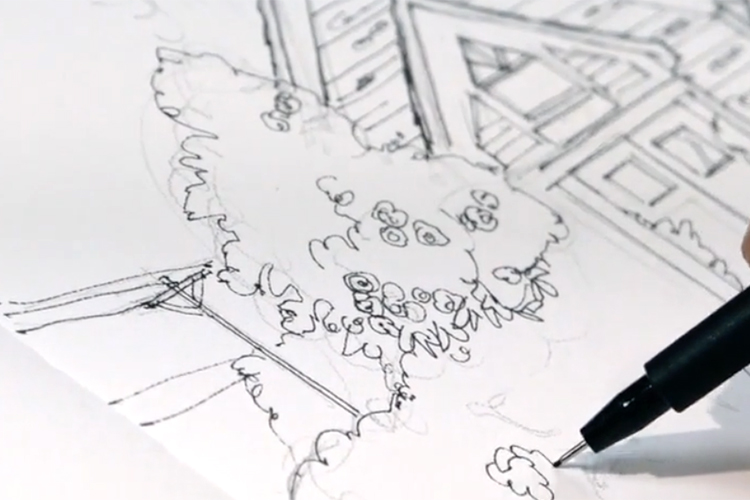 Composition
We'll break up the scene into manageable sections.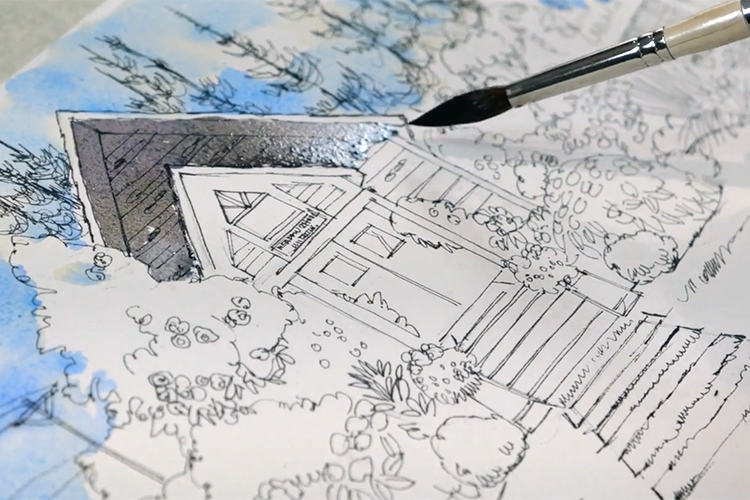 Luminous Greys
I'll share my secret for mixing luminous neutral colours.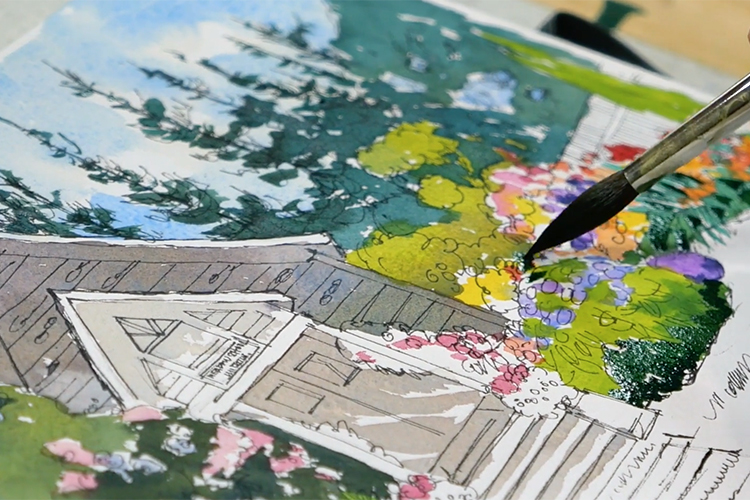 Mixing Greens
We'll mix a variety of lively foliage colours.
FAQ
How long is this course?
It's a little over one hour and 40 minutes in duration, broken up into 11 lessons.
How long will I have access to this course?
Once you sign up, the course is yours to watch as often as you like.
Who is this course for?
You should have some basic experience drawing, sketching or painting.
What tools will I need?
We'll cover drawing and painting tools in some detail at the start of the course, and you can download a list of materials. If you draw and paint in watercolour, you'll likely have all or most of what need among your art supplies.
Will I have access to all the lessons at once?
Yes, once you register you'll have access to all the lessons so you can start learning, drawing and painting immediately.
Check your inbox to confirm your subscription
Have a look at my other online classes!